Dockstream Fountain
WF005;WF115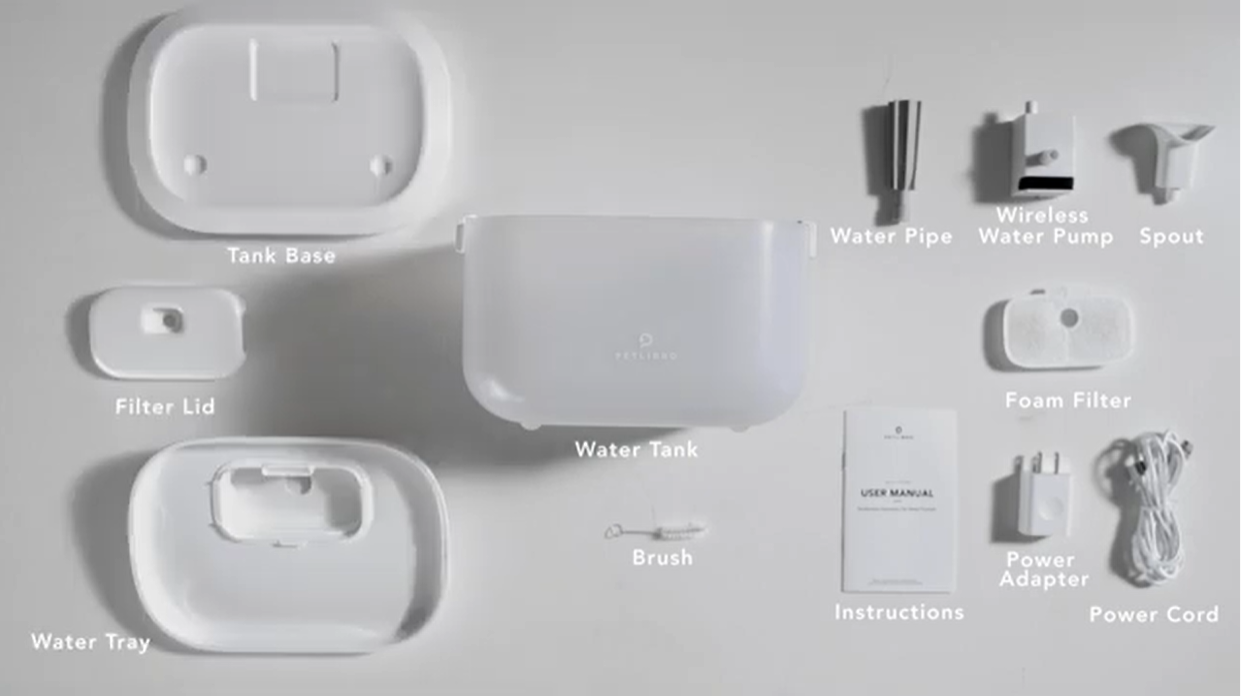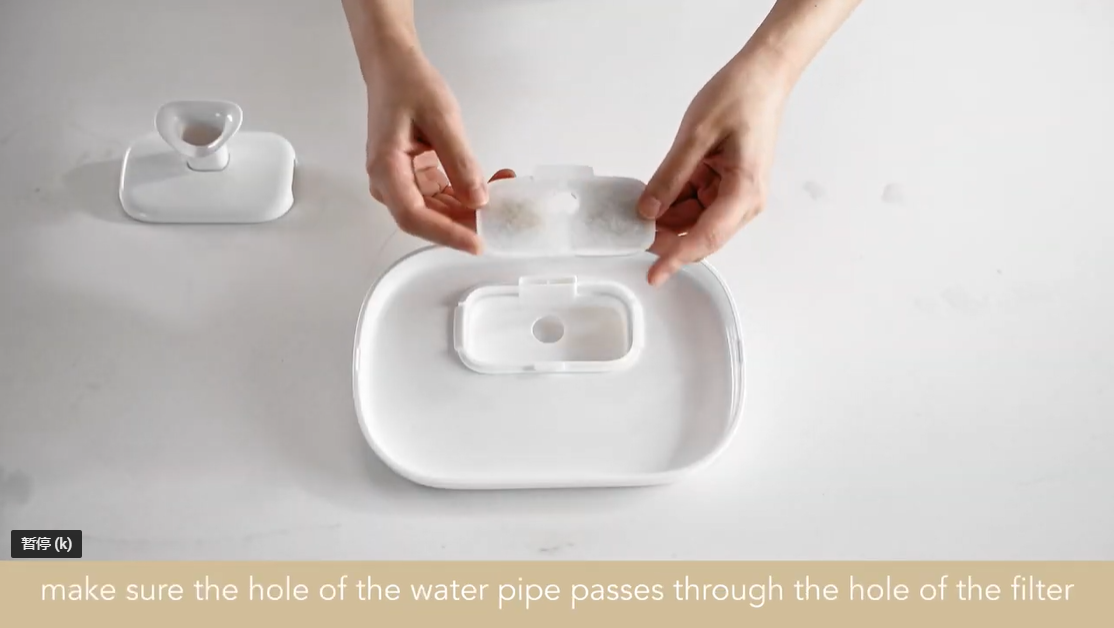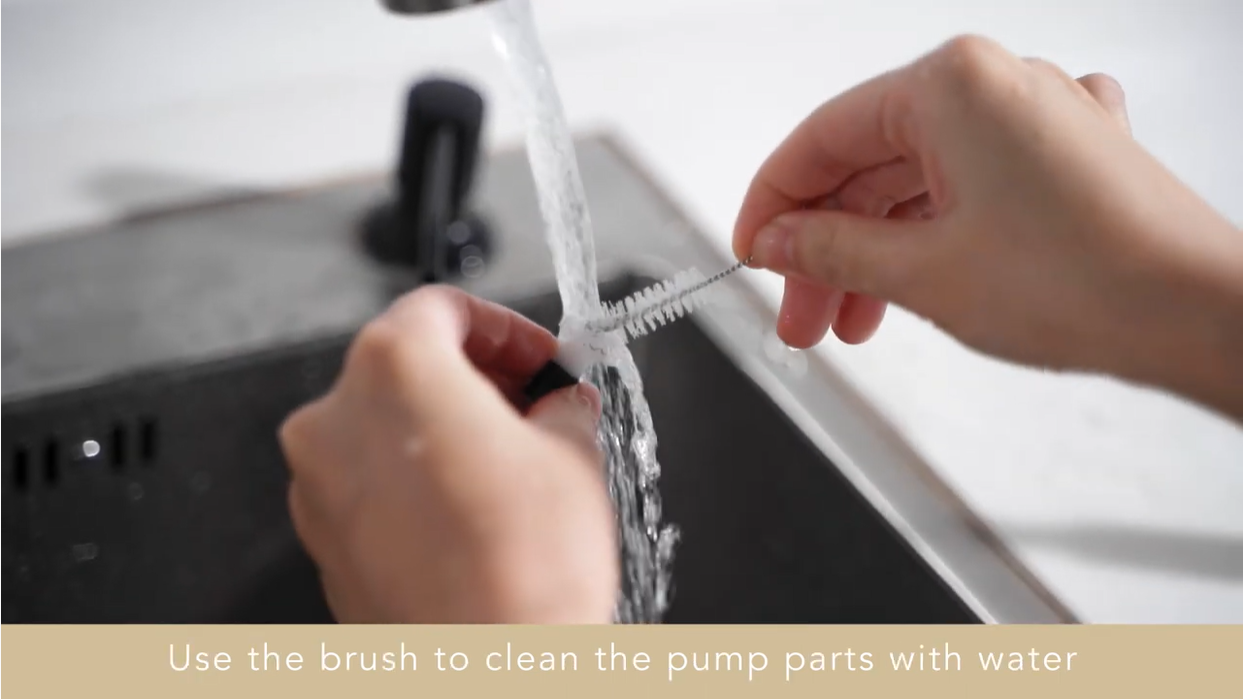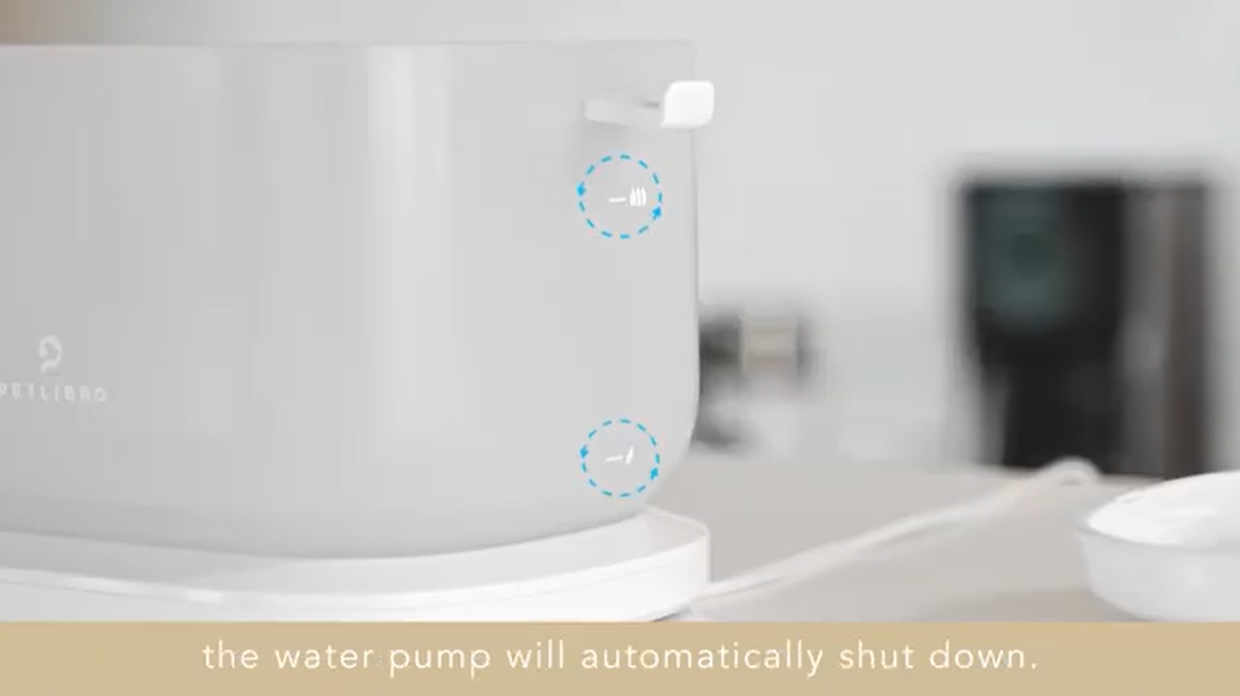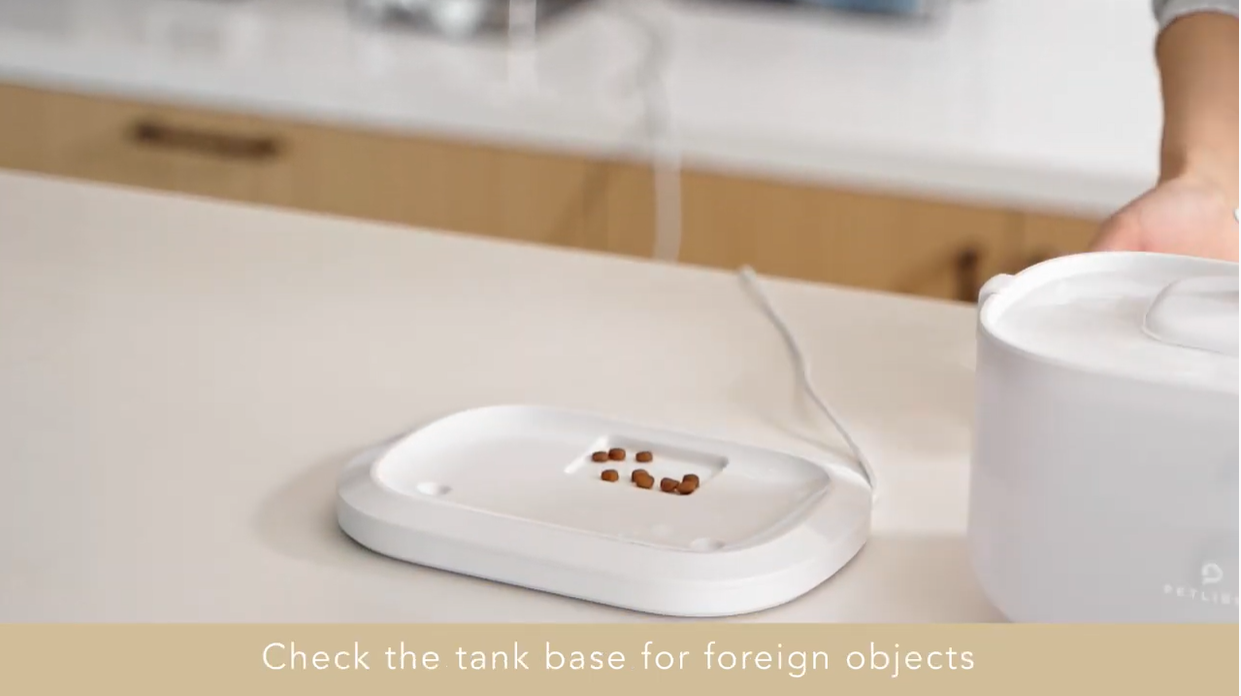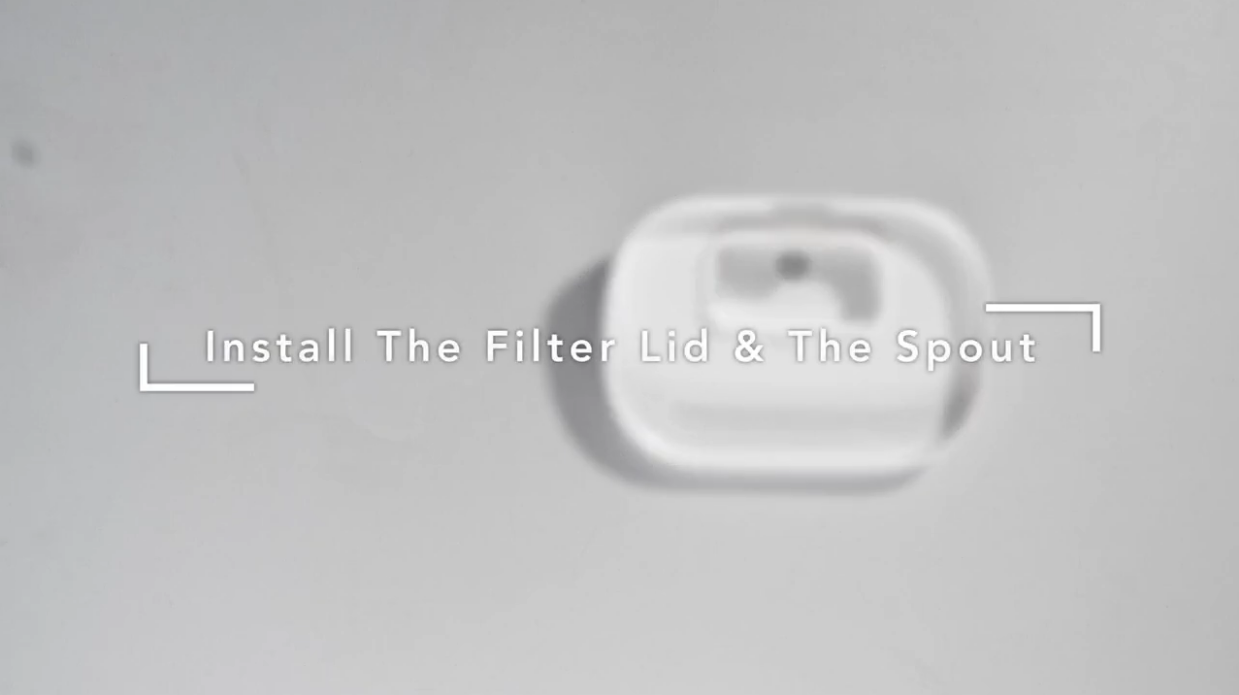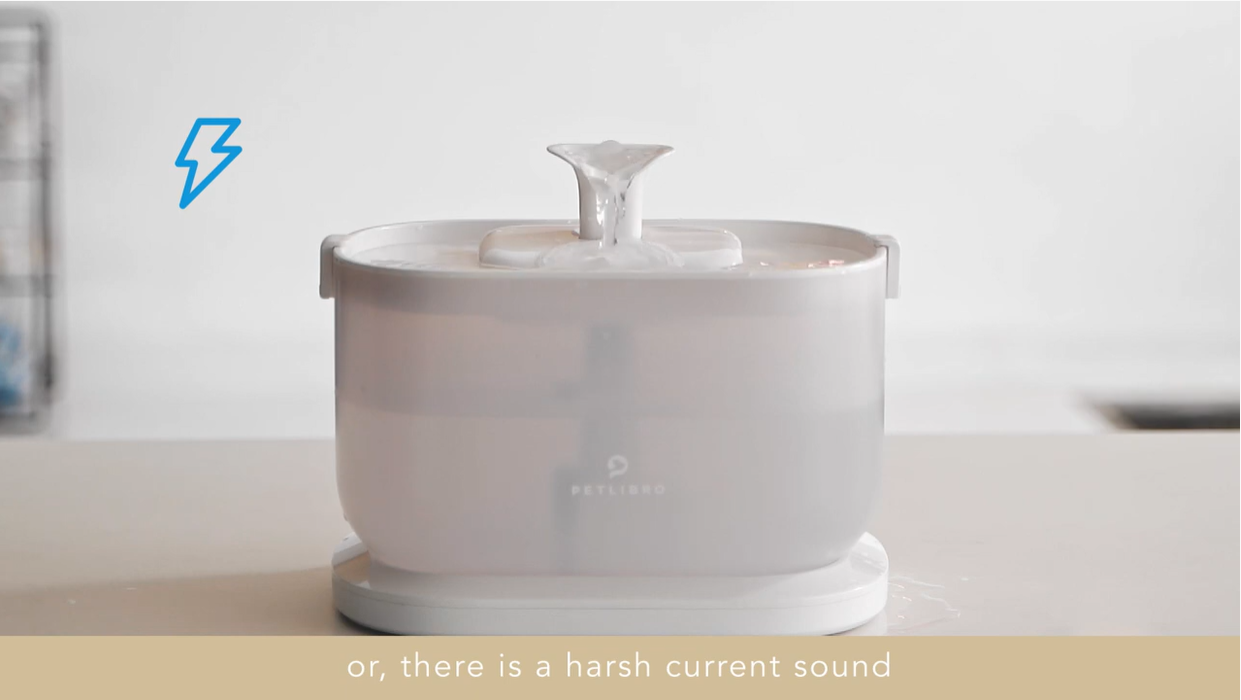 Assemble Instruction

 Replace the Filter

 Clean the Water Pump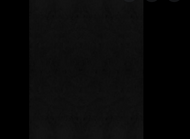 Water Pump Stops Working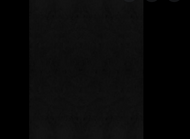 Works Abnormally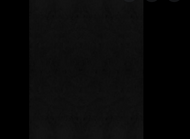 Install the Filter Lid and the Spout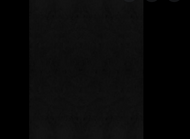 FOD Protection
TIPS
1.Replace the filter and the foam filter at least once every 2 weeks.
2.Clean the pump and fountain at least once every 2 weeks.
3.To extend the life of pump, please add water before starting the machine.

FAQ
Q: How often should I change the filters? Where to get them?
A: Please replace the filter every 2-4 weeks to keep the water fresh. help@petlibro.com to purchase new filters.

Q:How long does it last before you have to re-fill it?
A:Depends on your pet. For some customers having 2 cats, they add water every other day.

Q: What if water keeps spilling out of water tray?
A:The filter may not be fully soaked. Please soak the filter in a clean bowl (not in water tank) for 5 minutes before the first use.

Q: Am I required to use the filter if I already have pure water that will be used in the water fountain ?
A:One of the reasons you need the filter is because your pet will be drinking from it and the water is recycled through the filter to keep the water clear of debris such as pet fur and pet saliva too.

Q:What if the water pump stops working?
A: 1) Fill in water between MIN and MAX. The pump will fail if it runs dry. 2) Clean the pump, water tank, and drinking basin. 3) If the above solutions don't work, please contact us at help@petlibro.com.

Q:Why do I need to soak the filter before first use?
A:The filters absorb more water (and therefore clean more water) when they're wet and expanded. Soaking the filter removes particulate matter that may have settled on the filter.

Q:What if the water output speed slows down?
A:1) For the first use (or reuse after long-time storage), the water pump needs to discharge air, it's normal if the water output speed slows down. 2) It is dirt in the pump, please refer to "How to Clean the Pump" in the manual to clean it.

Q: What if it is not water after installation?
A:This product adopts a wireless pump, and the power supply mode of the water pump is induction power supply. Please ensure that the power supply is connected, the water tank and base are installed correctly, and the water pump and water tank are installed correctly. Please refer to the "How to Use" section of the manual.

Q: Does this turn off automatically?
A:Yes. For safety reasons, the Water Fountain will shut off automatically when there is insufficient water.

USER MANUAL