Adult cat in renal failure
We purchased the fountain hoping it would encourage our 17 year old cat to drink more water. It works! She is drinking a lot more water!
Why not sell small filters only packs??
My kitties love their drinking fountain but it needs to change the small square filters that go into the filtering box itself very often. The bigger filters last a much longer time. I wish you would sell packs of just the smaller ones separately.
yes, i would like to know how to open the filter holder, so i can put a new one in! Thank you.
Easy to replace
The filter and sponge were easy to replace. I didn't know that the motor had a sponge but when I pulled it out, the old one was filthy so I'm glad they sent the replacement sponges too.
One of the four filters showed up damaged
We've ordered replacement filters a few times before but this is the first time one has shown up damaged. It'd be 5 stars otherwise. Damaged filter aside, these work great as long as you replace them every 2ish weeks.
FOX LOVES It!
FOX The Cutest Dog in the West (on YouTube) is a serious ball player. He can be a thirsty dog He loves getting a fresh drink every time! Loves his water fountain! Thank you for this great invention!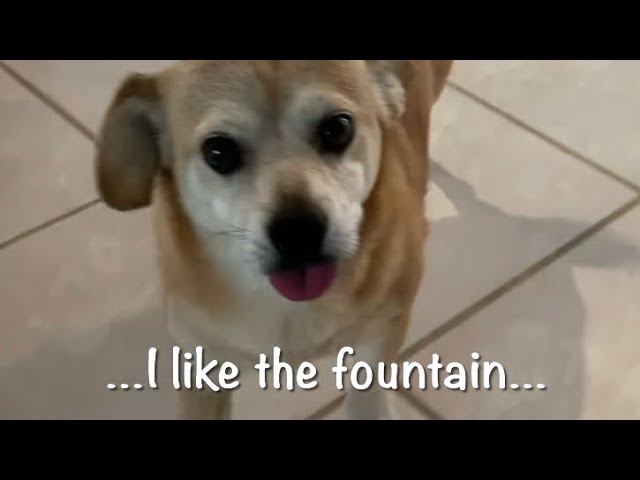 Great product
My cat loves this and is getting very used to a more routine feeding schedule. Thank you!
Filters great! Customer service not so much.
Accidentally bought 2 different sets of filters 1 for the capsule and 1 for the metal fountain and I needed 2 capsules filters. I've sent many emails and messages via bot. No reply:(
Petlibro Capsule Automatic Pet Water Fountain Replacement Filter- 4 Packs
So far so good
Been using the water bowl for about 2 weeks and it works great. Cat likes it, which is the most important part. Easy to clean.
Cat loves it
I'm very pleased with this fountain. The stray cat that I have taken in loves this. He was not drinking enough water until I set this down in front of him, and he took to it right away.
Our pets love it.
Our pets love it and readily use it.
Cats are loving their fountain
easy to side-nic no to have to reorder ever time a change is needed
Stainless steel water fountain
I am a Ragdoll cat breeder with several cats ans kittens.. this is the only water fountain that I truly love. Super easy to clean which is so important with so many cats..