Space Automatic Pet Feeder
PLAF107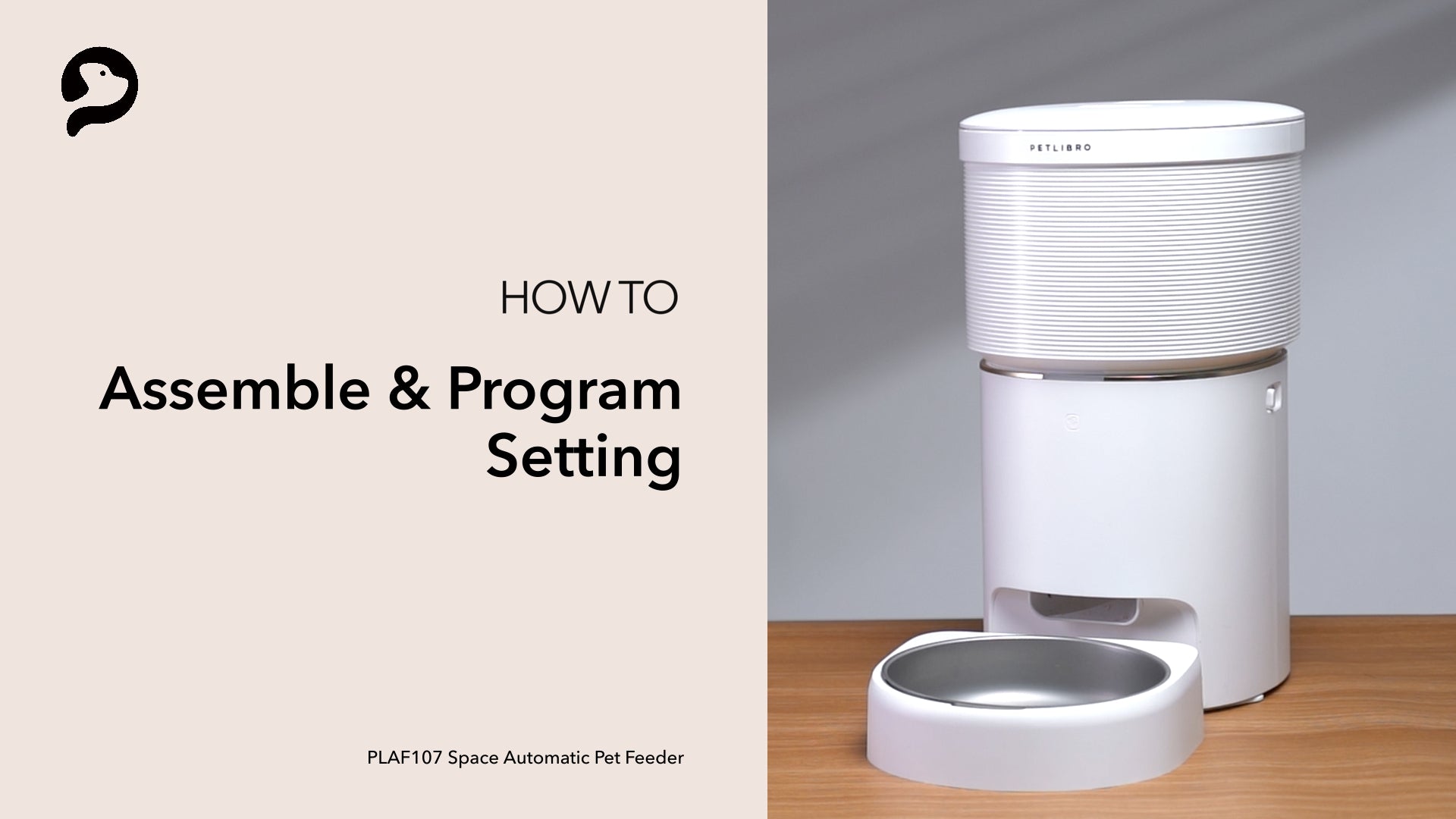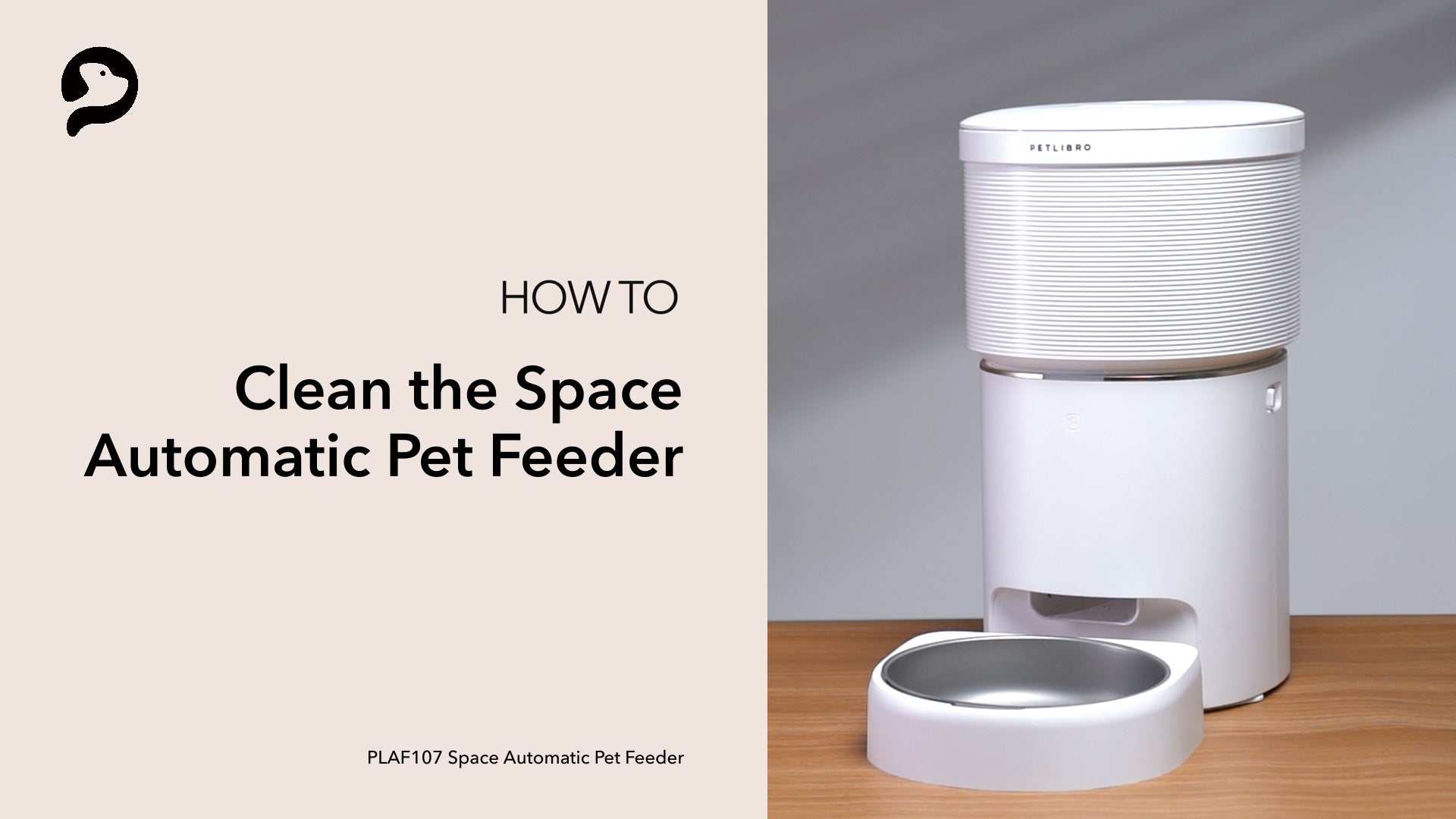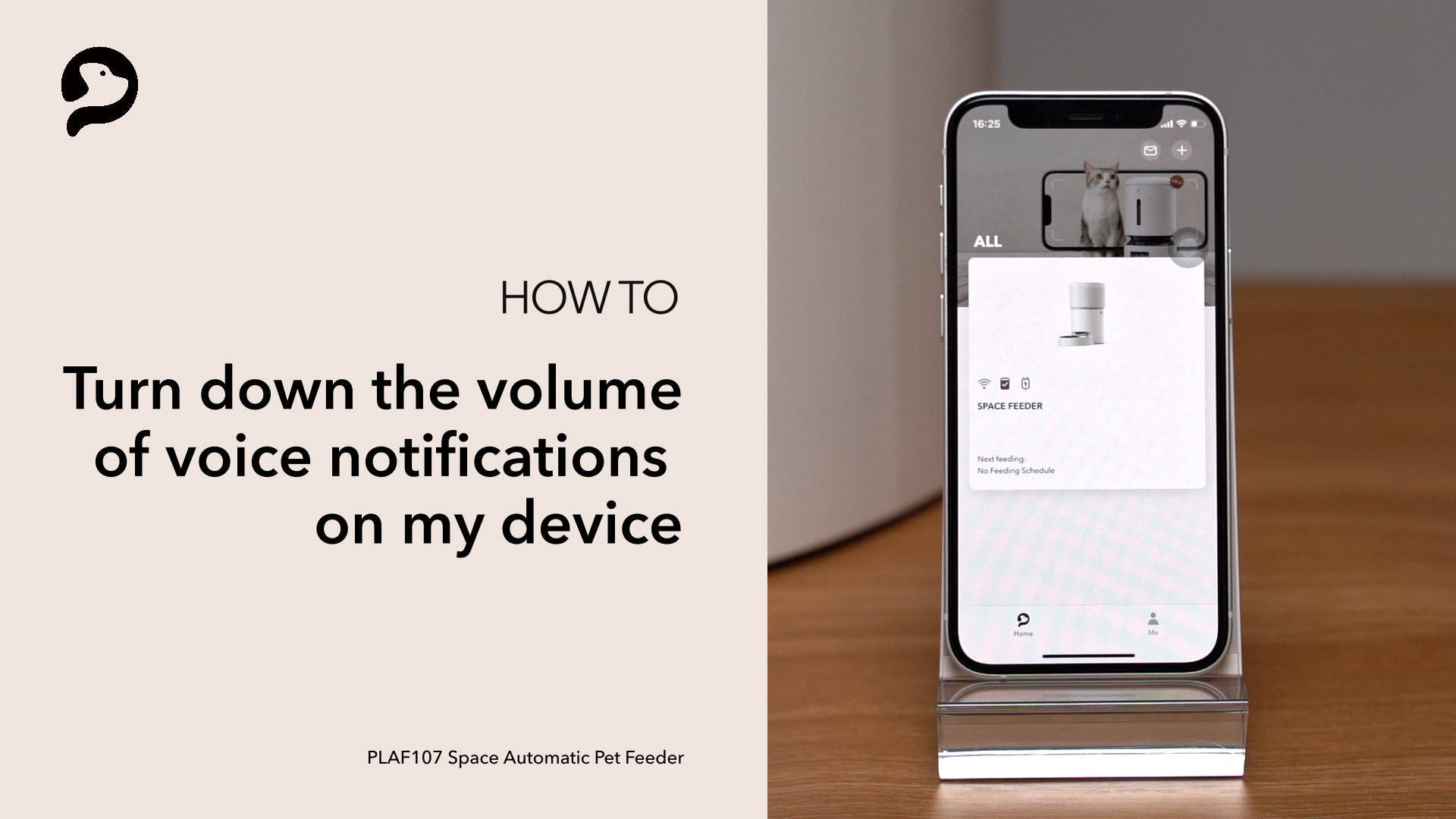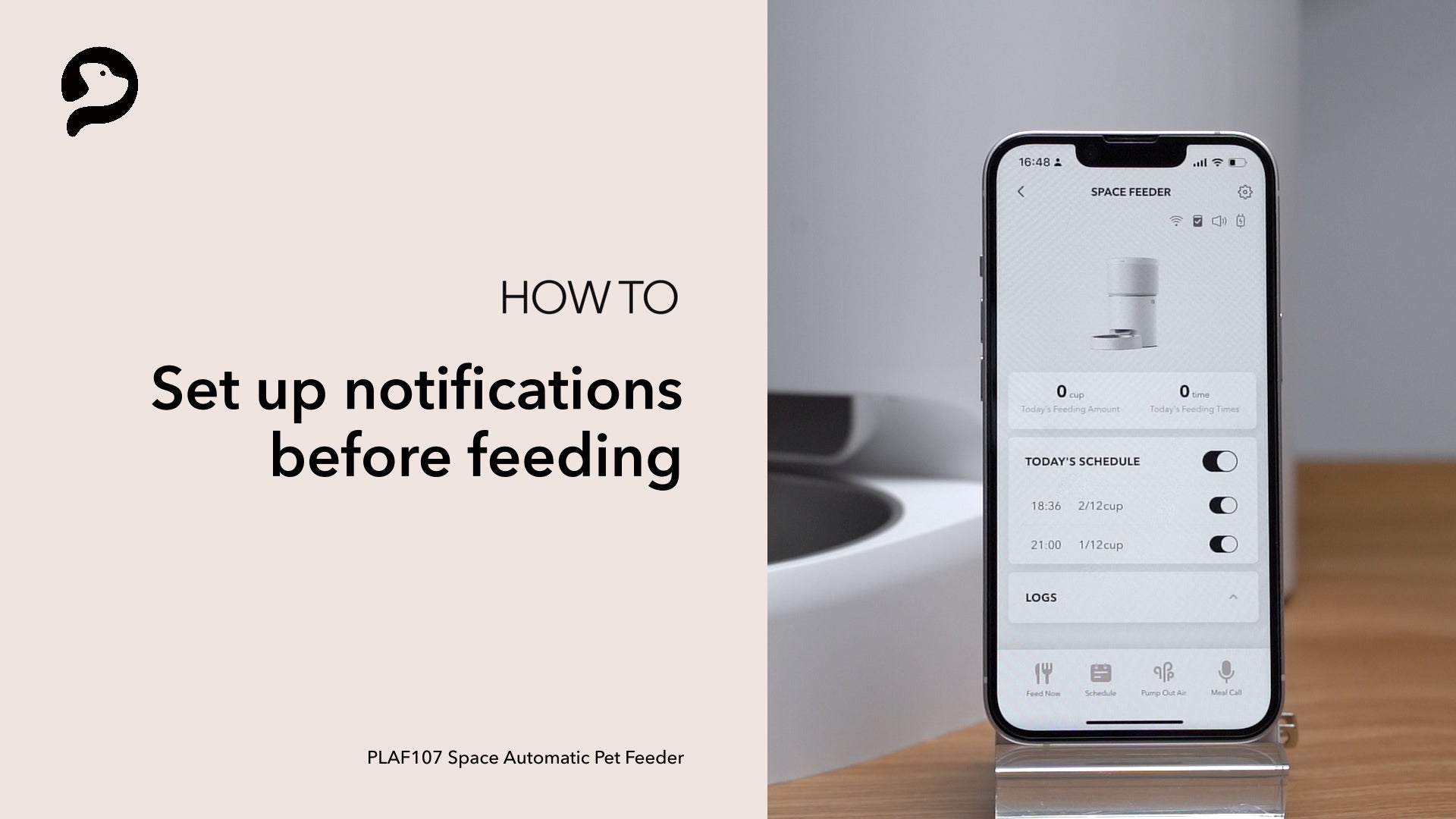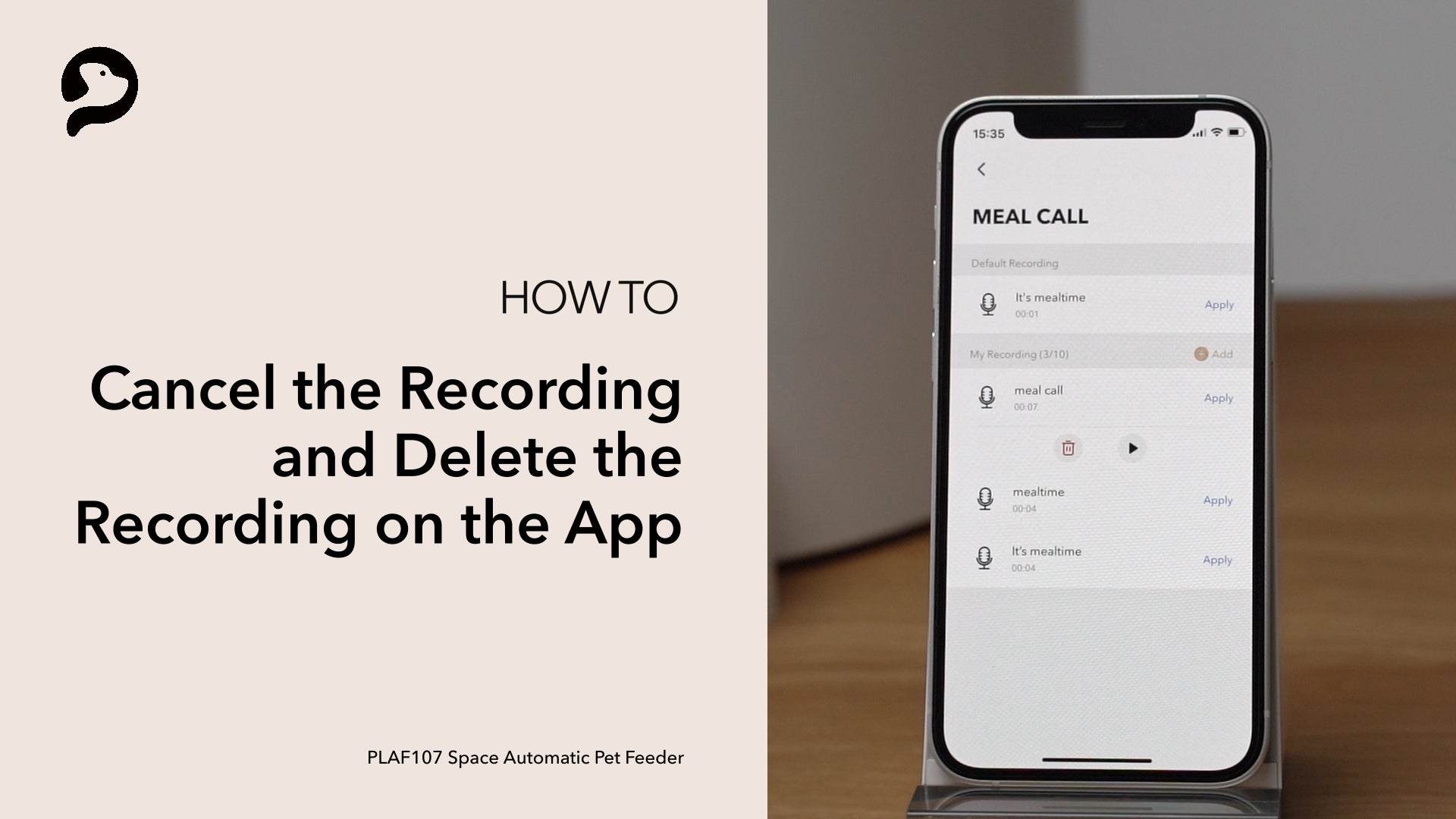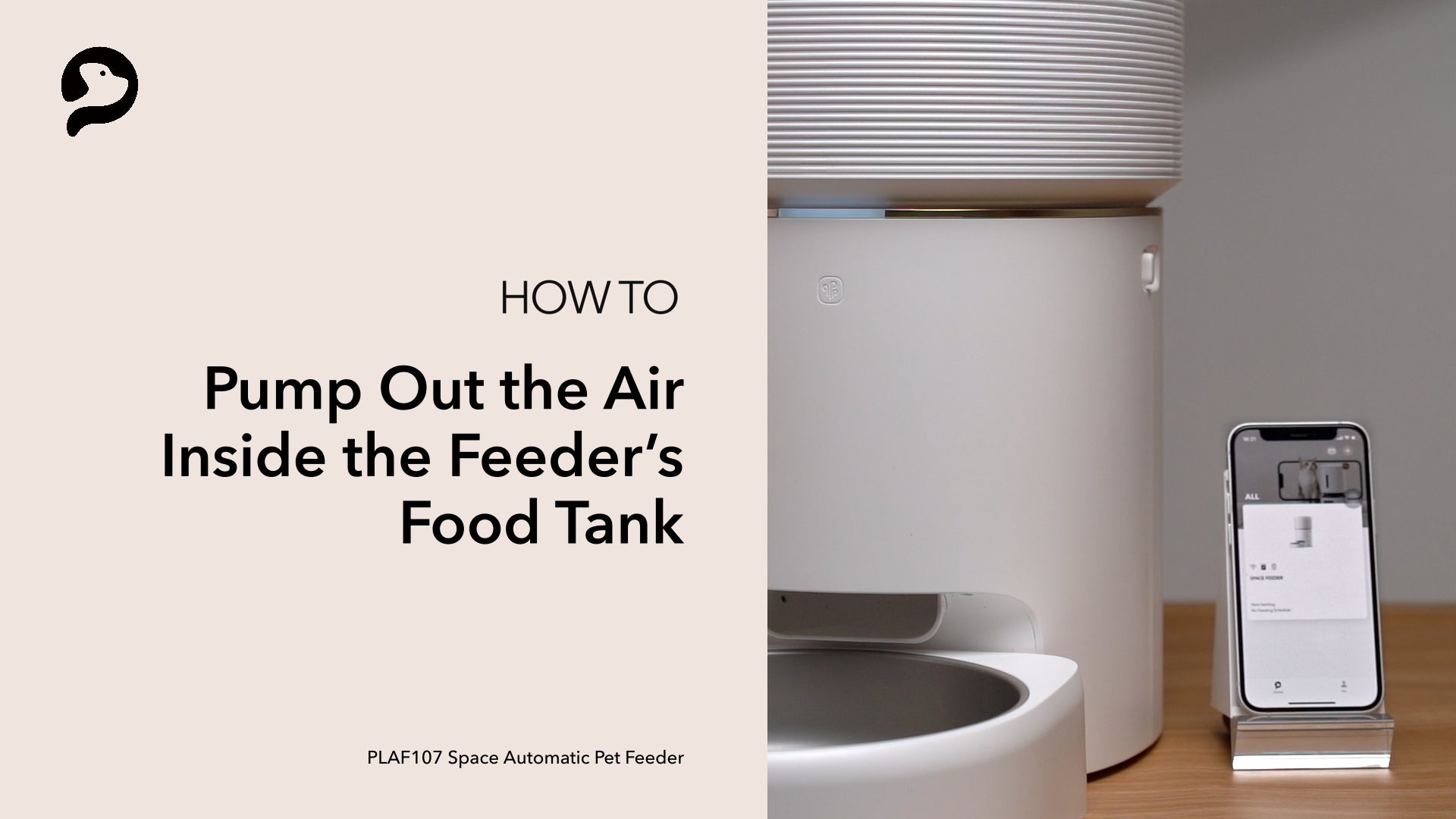 Assemble & Program Setting

Clean

Adjust Notification Volume

Notification Settings

Cancel & Delete Meal Call

Air Pumping

Manually Add Device

Air Pumping Failure
TIPS
1. If the lid is not securely locked, the feeder can't successfully pump air out of the tank.
2. Please download PETLIBRO app instead of PETLIBRO Lite app.
FAQ
Q: How the vacuum sealing works?
A: The feeder will automatically seal the food tank after every feeding, and if no feeding occurs, it will automatically seal the food tank within 3 hours. You can also manually initiate vacuum sealing through the button on the machine or in one tap via the app.

Q: Can I use the feeder unplugged?
A: No. Please connect the feeder to a wall outlet with the power adapter and power cable. And to ensure that the feeder can still dispense food on schedule in the event of a power outage, it's strongly recommended to install four D alkaline batteries (not included) as backup batteries.

Q: How the Battery Power Mode works?
A: In the event of a power outage, the feeder will automatically switch to the Battery Power Mode if the backup batteries are installed, and the PETLIBRO app will notify you. In Battery Power Mode, the feeder has a battery life of over 3 days, but the Air Pumping function cannot be used, and the food level detection function is only enabled during feeding.

Q: Can this be used for wet cat food?
A: The feeder is suitable for dry food ONLY, with kibble size ranging from 2-18mm / 0.07-0.7 inch in diameter.

Q: What is the maximum number of times can food come out per meal?
A: Up to 50 portions per meal.

Q: How much volume is in each portion?
A: Each portion is about 20ml/10g ≈ 1/12 cup

Q: Can portions be different for different times of feeding?
A: Yes. Each feeding can be a different portion size.


USER MANUAL