Stainless Steel
WF003;WF006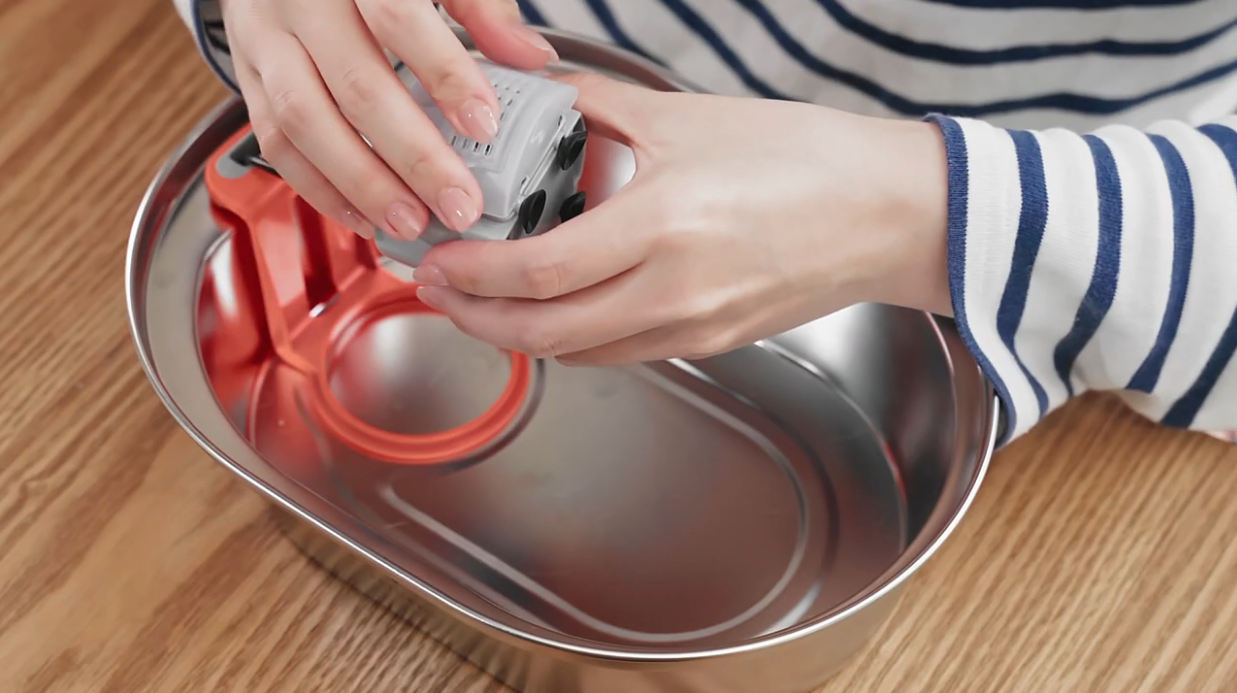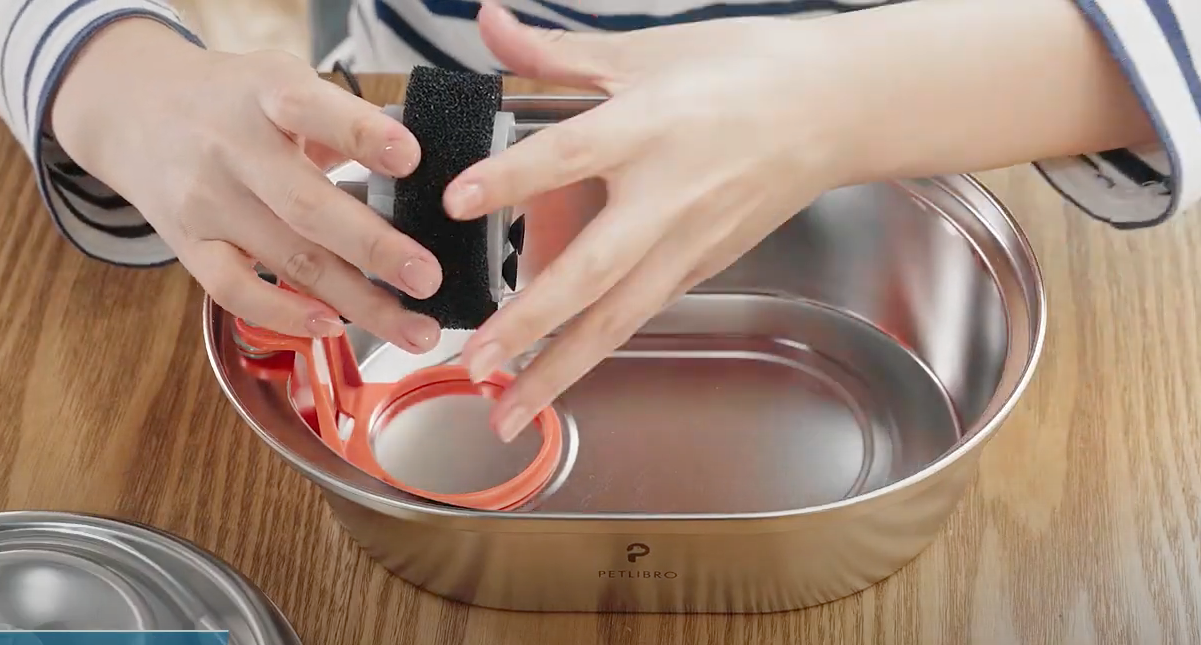 Set Up

Clean the Pump
TIPS
1. Replace the filter and foam every 2 weeks.
2. Clean the pump and fountain every 2 weeks.
3. To extend the life of pump, please add water before starting the machine.
FAQ
Q: Can I keep the fountain plugged all day every day?
A: Yes you can. Just keep an eye on water level so you can add water.

Q: Is this dishwasher safe?
A: Yes, it does.

Q: Am I required to use the filter if I already have pure water that will be used in the water fountain ?
A: One of the reasons you need the filter is because your pet will be drinking from it and the water is recycled through the filter to keep the water clear of debris such as pet fur and pet saliva too.

USER MANUAL